Who We Are
The Alliance Center for Leadership Development is a hub for leadership development and ministry preparation for those interested in serving with The Christian & Missionary Alliance and for those who already serve with the C&MA but need additional training, development or certification.
Learn More about the C&MA
Mission
We provide well-designed, low-cost, digital training in Biblical studies, Theological studies, and practical leadership which is designed to prepare men and women for leadership in local Alliance churches and Mission fields.
Vision
We strive to ensure that every Alliance church and Mission field has ready access to spirit-dependent, well-trained men and women who are competent to serve in leadership roles and whose mission is to reach the lost, equip disciples, and multiply churches both locally and globally.
Foundation
We fundamentally believe that church leaders must be immersed in the Word of God. Therefore, every program offered at the ACLD is grounded in the Word.
Our Distinctives
Digitally-Driven
We leverage technology in order to build leaders. Our programs are offered fully online so that leaders in training can stay connected within their local church communities while working to gain the education and training they need to lead successfully in the local church.
Future-Focused
We are developing the leaders of tomorrow today. Thus, we keep our pulse on the cultural, social, and theological trends that are impacting the church and her mission in order to prepare just-in-time training for future and current ministry leaders.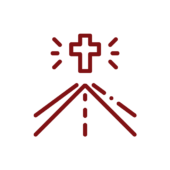 Spiritually-Formational
Not every disciple is called to be a leader, but every leader in the church must first be a disciple. Thus, our courses are designed to equip the soul of our students as well as prepare them for ministry leadership. Further, our staff and faculty are committed to the development of our students as followers of Jesus as much as they are committed to helping them learn how to lead.

Teaching Team
Our Instructor Team
Our instructors are ministry and educational professionals with years of experience in Alliance Churches as well as education. They are experts in their fields and have helped design courses that are practical, academically rigorous, and transformational.
Our Evaluator Team
Our evaluators are men and women with years of practical ministry leadership experience. They walk alongside our students offering encouragement and insight. They are also responsible for grading all course assignments.





The U.S. Alliance is part of a Christ-centered global movement more than 6 million strong. Our Acts 1:8family—inspired by Jesus' love and empowered by His Spirit—is passionate to bring the good news about Him to our neighborhoods and world.
Learn More
---
Serve with the Alliance
If you'd like to know more about serving with The Alliance, either in the US or Overseas, visit our "Called 2 Serve" website. Here you can begin a worker profile which will help us get to know you a little better and connect you with experienced Alliance staff to guide your exploration.
Learn More
Educational Partners
Graduates of the School of Ministry can transfer their credits to one of our Alliance Colleges and Universities to receive 30 credits toward an Undergraduate Degree or, in some instances, 6 credits toward a Graduate Degree. Contact us for more information.